Bethany Chase's debut novel, The One That Got Away, is earning great reviews, and I'm so happy she agreed to an interview. If you don't already know how funny she is, you will after you read her interview. Leave a quick comment and you've entered to win a signed copy!
Praise For The One That Got Away…
"A warm, witty, and wise novel, The One That Got Away announces the arrival of a great new voice in fiction."—Emily Giffin, #1 New York Times bestselling author of The One and Only
"Love can be complicated, and in The One That Got Away, Bethany Chase captures every nuanced beat of a conflicted heart. An authentic and warm voice infuses this story of humor, heartbreak, and home. While Sarina finds her way, we as readers might also find a way back to our own unique lives."—Patti Callahan Henry, New York Times bestselling author of And Then I Found You
"[A] sparkling debut [that] packs serious emotional punches . . . This utterly enjoyable romance will have readers swooning, sobbing, and eagerly anticipating Chase's next book."—Kirkus Reviews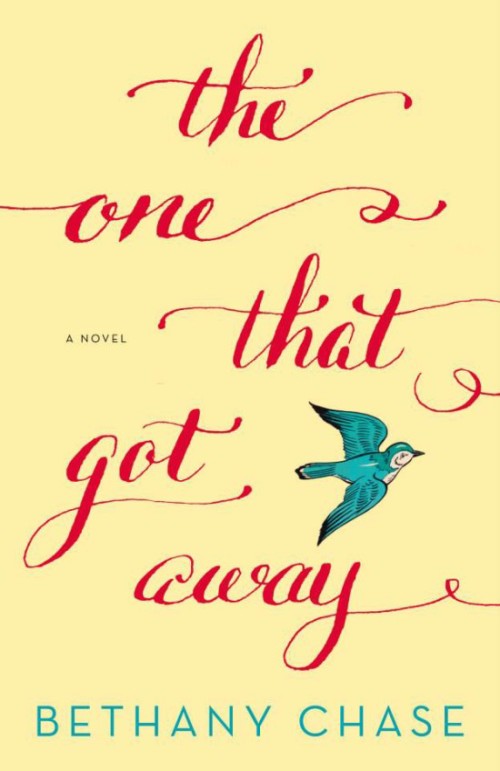 The story…
Sarina Mahler thinks she has her life all nailed down: a growing architecture practice in Austin, Texas, and an any-day-now proposal from her loving boyfriend, Noah. She's well on her way to having the family she's hoped for since her mother's death ten years ago. But with Noah on a temporary assignment abroad and retired Olympic swimmer—and former flame—Eamon Roy back in town asking her to renovate his new fixer-upper, Sarina's life takes an unexpected turn. Eamon proves to be Sarina's dream client, someone who instinctively trusts every one of her choices—and Sarina is reminded of all the reasons she was first drawn to him back in the day. Suddenly her carefully planned future with Noah seems a little less than perfect. And when tragedy strikes, Sarina is left reeling. With her world completely upended, she is forced to question what she truly wants in life—and in love.
Full of both humor and heartbreak, The One That Got Away is the story of one woman's discovery that, sometimes, life is what happens when you leave the blueprints behind.
RS: Congratulations on your debut novel, The One That Got Away.  Have you always wanted to write? Can you take us on the journey from idea to published novel?
BC: It was a little bit roundabout, actually. I'd always written little things here and there, including, when I was fifteen, the first couple of chapters of a historical romance heavily based on the 1994 Last of the Mohicans movie (and Daniel Day-Lewis's cheekbones); but it wasn't until I was halfway through what would become the first draft of TOTGA that it occurred to me to take it seriously.
RS: You live in Brooklyn but your novel is set in Austin, Texas. Why did you choose Austin as the setting for you novel?
BC: I have friends who live in Austin, and when I went out to visit them for the first time a few years ago, I absolutely fell in love with the vitality of the city. It's got a very strong personality–musical, artistic, proudly creative–and I realized it was the perfect place to set this story.
RS: Can you tell us about the heroine of your novel? Are you and Sarina Mahler similar in any way?
BC: Sarina is a classic example of First Novel Syndrome – her background is largely my own. Although I moved her hometown a couple hundred miles down the Blue Ridge from where mine is. 😉 But what's funny is that, when I first started writing the book, I remember thinking that the entrepreneurial drive and ambition I'd given her were things I didn't share. I've never wanted the stress and worry of running my own design business, and having to go out and get that next client to keep being able to pay my mortgage.
But somewhere along the path of publishing this book, I changed. The depth of ambition I discovered in myself for my writing career was a big surprise, and a welcome one. And the best part is that it ignited ambition in my design career, as well. I still don't want to run my own business, but I left a fairly dead-end job where I was never going to be able to advance, or get any real credit for my work, and I found a new position at a bigger company where I have tons of room to contribute and grow and be recognized for all of that.
RS: Were there any scenes in your novel that were more difficult to write than others—or more fun?
BC: Confession: I have a serious addiction to banter. I could write entire novel-length works of just people talking back and forth, joking around with each other. So, there was a LOT of banter in my first draft that was fun and effortless to write but that did absolutely nothing for that whole concept of "advancing the plot."
RS: You're about to have the ultimate dinner party. What artists and/or writers, living or dead, would you invite?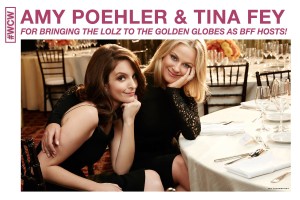 BC: Aaahhh what a great question! I am addicted to witty people, so my list would be Tina Fey, John Oliver, John Stewart, Amy Poehler, Key & Peele, Amy Schumer, Chris Rock. Oh and Neil DeGrasse Tyson, because I love that man. I have a feeling it would be hard to get a word in at this dinner party.
RS: I so want to come to your party! Can you imagine? LOL!  So since you're an interior designer by day, I'm wondering if you can give us two tips for interior design? And does working as an interior designer affect your writing at all?  You must be good with setting!
BC: One: never ever do that thing of organizing your books by the color of the spine. It makes my brain itch to think of spreading categories and authors haphazardly all over a bookcase. Two: fill your house with things you love, whether stylish or not.
I have whole Pinterest boards based around the spaces in my books, and the overall moods of them. I love visuals, and inspiration images are a huge part of my writing process. Pinterest is the closest I can come to a photo illustrated version of my books!
RS: If calories didn't matter, what foods would you pig out on?
BC: Chocolate chip cookies hot out of the oven.
RS: If I were to visit Brooklyn, what are a few places you'd suggest I see?  Do you have any personal favorite hangouts?
BC: A walk on the Brooklyn Heights promenade, overlooking lower Manhattan and the harbor, is a must. The Smorgasburg food fair on the weekend. And just prowling around Brooklyn Heights, looking at all the regal old houses… an extra awesome bonus would be to go an open house for one that's for sale. Everybody likes a peep inside a 5+ million dollar property. 🙂
RS: Describe your perfect Sunday.
BC: I think my ideal Brooklyn agenda actually is my perfect Sunday!
RS: Your bio says you like karaoke. Do you have any favorite karaoke songs you like to sing?
BC: I have a zillion. "Never" by Heart, "Oh Sherrie" by Steve Perry, "Sara Smile" by Hall & Oates… those are some standards.
RS: Do you listen to music when you write?
BC: Usually. I have developed very distinct playlists for each of my books, based on the mood of the book and the personality of the main character. I'm going to post them once I can get my website together, and hopefully people will learn some awesome new songs!
RS: Are you working on anything now?
BC: Yes! I'm working on both my second and third books right now. I'm in love with them both and can't wait to share them.
A native of Virginia's Shenandoah Valley, Bethany Chase headed to Williams College for an English degree and somehow came out the other side an interior designer. When she's not writing or designing, you can usually find her in a karaoke bar. She lives with her lovely husband and occasionally psychotic cat in Brooklyn, three flights up. This is her first novel.