I'm excited to share an interview with Ellen Sussman. Ellen is the author of three national bestselling novels: The Paradise Guest House, French Lessons and On a Night Like This.  All three books have been translated into many languages and French Lessons has been optioned by Unique Features to be made into a movie. Ellen is also the editor of two critically acclaimed anthologies, Dirty Words: A Literary Encyclopedia Of Sex and Bad Girls: 26 Writers Misbehave.
Welcome, Ellen!
R: Reading for me is an extremely cheap way to travel. Thanks to your gorgeous descriptions of Paris in French Lessons, for instance, I could at least imagine what it's like to travel there.  What are a few things you love about Bali?  When visiting, did you know right away that your next novel would take place in Bali?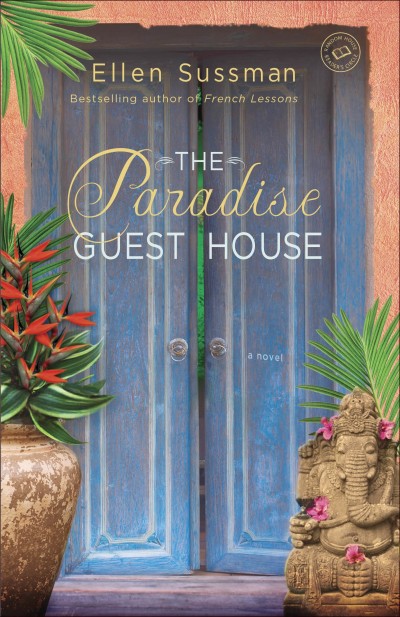 E: When I visited Bali in 2005, right after a second set of terrorist attacks on that gorgeous island, I came up with the idea for The Paradise Guest House. I couldn't make sense of paradise and terrorism and I was so touched by the lovely nature of the Balinese people. But the idea simmered for many years before I starting writing the novel. It's actually a good sign to me that an idea still feels red hot a few years later.
R: When writing The Paradise Guest House, did you have a particularly tough time with any scenes or individual characters? Were any scenes/characters particularly fun to write?
E: It took a while for me to figure out Gabe's story. I knew Jamie and understood her journey. But until I did some deeper work on Gabe's character and backstory, I couldn't bring him to life. Once I figured out why he moved to Bali, and how he was haunted, then I began to dig in.
The scene of the terrorist attack itself was a great challenge to me. I did a ton of research but then I had to really put myself there, in the middle of the rubble, and imagine every moment, every reaction, every sensation.
R: What are the last three books you've read that wowed you?
E: The Interestings by Meg Wolitzer, The Woman Upstairs by Claire Messud and The Twelve Tribes of Hattie by Ayana Mathis.
R: Can you tell us about any books or types of books you read that might surprise your readers?
E: I read a lot of literary mysteries. I love them — but I also learn a lot about plot by reading mysteries.
R: You're an author who doesn't shy away from writing about sex (Thanks for that, Ellen!).  How do you know when a sex scene is necessary or simply gratuitous?
E: Great question! I include a sex scene if it matters to the plot or if it reveals something important about character. In real life, sex matters. So why shouldn't it matter in fiction?!
R:  Great answer! 🙂  Favorite TV shows and films have influenced my own writing almost as much as books.  Do you have any favorite TV shows or movies?
E: I love Friday Night Lights. Best series ever. And I'm always reminded that the best kind of drama is messy and complicated.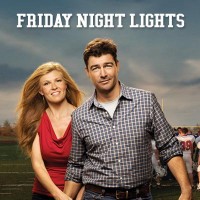 R: I totally agree about Friday Night Lights.  Okay. So a young writer wants your advice.  What three things do you tell her?
E:
1. get a day job.
2. find a daily writing schedule (or close to it.)
3. find a writing community through classes or writers groups.
R: Describe your perfect Sunday.
E:
Farmers market and fresh oysters. yoga class. Lazy afternoon.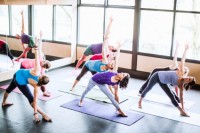 Fabulous dinner.
R: Do you listen to music when you write or do you prefer to write in silence?
E: I can't listen to music when I write — it distracts me. So I need silence.
R: What's your favorite part of the writing process?
E: First draft! I love writing the first draft of a novel. I love the discovery of it all — I don't work with an outline. And I write that first draft with some kind of crazy belief in myself. Once I start rewriting all of my doubts come pouring in — and then the hard work begins.
R: Finish the sentence.  Writing a sex scene is like…
E: diving into the ocean.
R: If calories didn't matter, what would you pig out on?
E: coffee ice cream.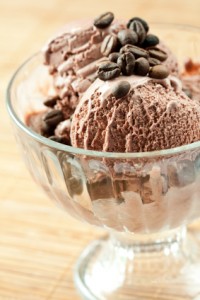 R: Do you take breaks between projects or do you go from one project to the next?
E: I need to write — I'm pretty unhappy if I'm not writing. So I do finish one novel and then start the next one. I just sent my new novel to my editor and I'm desperately looking for the next novel idea!
R: Did I read somewhere that French Lessons is going to be made into a movie?  If this is true, can you share any details? Any at all????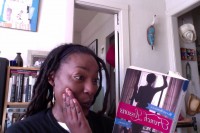 E: Yes, it was optioned by Unique Features. I so hope it gets made, but you can never count on Hollywood.
R: Care to tell us about what you're working on now?
I just finished a novel tentatively called A Stranger at the Wedding. It takes place in the south of France and involves a wedding, a stranger and family chaos.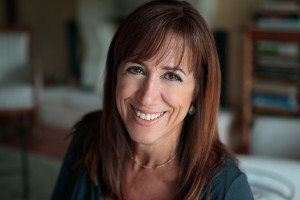 Thanks, Ellen!