Years ago, I experienced every writer's dream. After writing my first novel, Please Please Please, it went to auction and I earned an advance that allowed me to quit my day job and write full time.  Hoorah, right?  Uh… no. You see, while I may have experienced every writer's dream, I also experienced every writer's nightmare.
I based Please Please Please on a short story I wrote while in graduate school. After earning my MFA, I worked as a substitute teacher for a year while rewriting the first one hundred pages. This was in 1998, and during that time you could actually sell an uncompleted manuscript, so I thought I'd try to find an agent based on my partial draft.  I made copies of the first thirty pages and sent them off to several agents at once. Less than a month later, I had an agent and we were getting offers.
Mind you, this was during the days when Waiting to Exhale was widely popular, and it seemed every publisher was looking for the next Terri McMillian. Although Please Please Please is nothing like Waiting To Exhale, publishers didn't seem to care, and a bidding war ensued.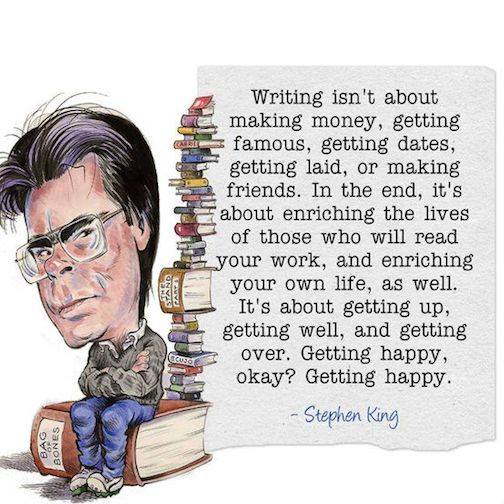 All too soon I was living the dream. Only problem, along with the dream came an enormous amount of pressure. I still had to finish the uncompleted manuscript–with only an inkling of how to write the second half of the book–and I also had the pressure of a due date from a major publisher, the same publisher that had already released a fat check. I won't go into my poor spending habits back then, but let's just say, I was spending as much cash as MC Hammer during the heyday of "Can't Touch This."
Writer's block took hold so fiercely I had no other choice but to find a therapist, someone to help me deal with the feelings of doubt and anxiety that took hold every time I sat down to write. It took several months for me to write the second half of the book–let alone get over my writer's block, but I finally turned it in; albeit a year past its due date.
I went on tour, stayed in fancy hotels and then it was time to start writing the second novel. At this point, I wanted to prove that I was more than a commercial writer. I didn't want to be compared to Terry McMillan; I wanted to be compared to Toni Morrison.
I spent the next year writing my literary masterpiece, an overwritten, boring story even I knew somewhere deep down was not working. This is when my editor gently told me she was passing on the book and I was dumped from my contract. Oh, and by the way? They wanted their money back. Money I'd already spent.
Luckily I had a fairy godmother in the form of my agent, who fought off the big publisher and told them, in short, that I'd turned the manuscript in on time and it wasn't my fault that they didn't like it.
My agent gave me about a week to cry, and then said, as if I'd ruined dinner and could simply make something else—write another book.  She was so matter-of-fact about it, so calm, I began to believe that I could do just that–start over and–write another book.
While her advice was exactly what I needed to hear, I was also at an emotional low point and felt I had to prove myself. Since my literary masterpiece had failed, I set out to write a commercial hit, a quick and easy comedy that would make lots of money. I wrote with various rules in my head and stuck to them even though I was not having a bit of fun; I doubt, in fact, that I laughed a single time while writing that book; and no surprise, it didn't sell.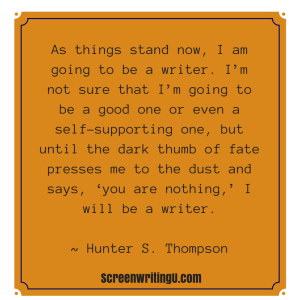 I'd written two back-to-back failures by that point.  My saving grace, besides my agent who said just as calmly as she had before—write another—was that I was so broken I was more than ready to drop all notions about how I should write and finally started writing with my own voice and style. What a difference writing from the heart makes. My third novel, Shake Down The Stars, sold to Penguin/NAL, as did A Pinch Of Ooh La La.
There's something liberating about failing. Twice.  I now see how writing those two failures helped me build my craft, discover my voice, and develop fierce discipline.  Now I can actually say I've fallen in love with the process of writing. And falling in love with the process is something the highs and lows of publishing can never take away. I suppose that's what I want to leave you with today. If you happen to "fail," and I hope you never do—write another.  
First Posted on August 6, 2014 by Meg Waite Clayton