JULIE KIBLER began writing Calling Me Home after learning a bit of family lore: as a young woman, her grandmother fell in love with a young black man in an era and locale that made the relationship impossible. Publisher's Weekly describes Calling Me Home as "A rousing debut about forbidden love and unexpected friendships. . . . Kibler handles decades of race relations with sensitivity and finds a nice balance between the characters of Dorrie and Isabelle. Drawing from her own family history in Texas, Kibler relays a familiar story in a fresh way."  So true.  I couldn't put Calling Me Home down and wasn't surprised at all when I read the movie rights were snapped up by Hollywood.  Here, Julie talks food, music, writing and travel.  Plus, there's a BOOK GIVEAWAY!  Read on to find out more…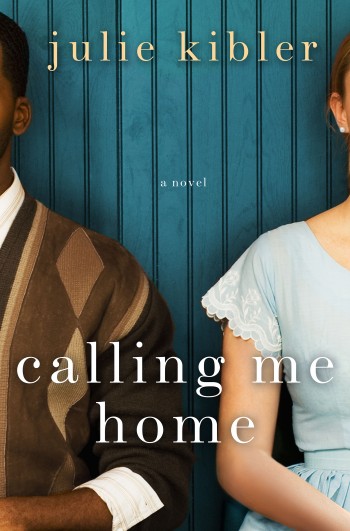 R: One of the many things I admired about Calling Me Home, is your depictions of Isabelle, who is an eighty-nine year old white woman in the present-day story, and her hairdresser, Dorrie, a young African American single mother.  I have to tell you, when I started the novel I thought, sure, she can probably pull off Isabelle in first person, but can she tell Dorrie's story? But Dorrie was as "real" as Isabelle, and each voice rang true.  I guess my question comes in two parts:
I wonder if you ever had pause about having to take on the voice of an African American woman. Did you face any doubts about writing from such a different perspective than your own? Did you always know Dorrie would have her own story?
J :I always knew there would be another voice in the story. I suspected it would be an African American character, but wasn't sure exactly who that would be. One day I was sitting in front of my own hairstylist of more than a decade, an African American single mom who had become much more than just someone who cut my hair, and a light bulb came on. I thought of all the times she'd told me about her elderly clients and how much they still depended on her and needed her even when they couldn't get around on their own. I thought of all the times we'd talked about our own kids, mothers, boyfriends (I was a single mom, too, when I first started going to her), husbands, joys, and sorrow. I thought of all the laughter—and sometimes tears—that had flowed between us. Suddenly, I knew to whom Isabelle would tell her story. Dorrie's story is not my friend's, and her story is not Dorrie's, but her personality, sense of humor, and compassion were certainly the inspiration for Dorrie's character. She moved away a year ago, and I've been missing her ever since, not only for the miracles she performed on my hair, but for the friendship we've shared.
I was nervous about writing Dorrie. I knew her character, as written by me, a white woman, might be scrutinized more because of the loaded issue of race in our society. But from the first, I tried to think of her in the ways we were the same, and not so much in the ways we were different. Then I did my best to honor her not only as an individual but also as a collective voice. That meant I couldn't just rely on my own imagination or observations or assumptions. I asked several black friends to read the manuscript and give me honest feedback about anything that didn't ring true. I'm thrilled you found Dorrie "real." She lives on in my mind and heart. 🙂
R: My second question deals with Isabelle. Since Isabelle's story is set in the 30s, and in Kentucky, she also has a distinct voice, as do the other characters in this part of the story.  Sometimes they say things like "I'll swan" and "…he better stay away from foolish." Did these little phrases come easily? I read that your novel is loosely based on hearing that your grandmother fell in love with a black man. Did you hear your grandmother's voice while writing, or is Isabelle's voice completely her own?
J: The last time I saw either of my grandmothers, I was 15 years old. I lost my maternal grandmother to cancer that year, and the other—the inspiration for Calling Me Home—to geographic and emotional distance. Though memories of both are surely integral, I think Isabelle's voice is a weird composite of the voices of all the older women I've ever known. I had a whole bevy of great aunts. My mom was in a nursing home for several months as I was revising the book, and we were entertained daily by the characters who lived there. It feels like Isabelle's voice arrived fully formed, but she must be a chorus of all these women. In a way, I guess she's another collective voice.
My maternal grandmother was full of funny turns of phrase. "I'll swan" was totally hers. But in a nutshell, having lived in Kentucky and Texas for much of my life, and being surrounded by family who still talked that way when I lived elsewhere, these phrases simply dwell in my brain. I may not speak them out loud on a regular basis, but I'm thinking them.
R: Your story involves a road trip and a kind of mystery surrounding what will happen when Isabel and Dorrie arrive at the funeral. It was no surprise that it was such a page-turner because it had so much going on. Did you use an outline to tell all the various stories or did the novel unfold on its own?
J: For this novel, I used an outline, which was a new experience. I'd written other (unpublished) ones by the seat of my pants. I liked following the outline for Calling Me Home. It was a roadmap of sorts, which seems appropriate for a road trip story. And in the process, I took some detours! I ended up in a few places I didn't expect, but I knew where I was starting out and I knew where I was going, and that never changed.
R: Calling Me Home reminds us of a time in US history when blacks were not allowed in certain towns after dark. The novel also explores the racism of this time period. How much research was involved?  Did you learn anything interesting about this time period that you weren't able to fit into the novel?
J: To write the setting, I relied a lot on things my father told me about the area of Northern Kentucky where he and my grandmother grew up. I did as much additional research as I could, using Internet and library resources, talking to people, and revisiting the area I hadn't seen in many years. I also needed to research the laws about interracial marriage, the situation for black members of the armed forces during World War II, and basic cultural norms for the era.
 It was fascinating to learn that so-called "sundown towns" and communities with restrictive neighborhood covenants were not concentrated in the American south. The Cincinnati-Newport metro area is not really "southern." It has a decidedly Midwest feel but is, in essence, the heart of the United States—the gateway to north, south, east and west. I thought that was strangely appropriate when it was all said and done.
R: I read that film rights for Calling Me Home have been sold to Warner Bros. Congrats!  How exciting.  J Has it been cast? Will you write the screenplay?
J: Thank you! I signed the contracts this month, and it's quite surreal to think about. As far as I know, it's still in the preliminary stages of development. I will NOT write the screenplay. I'll leave that to the professionals…
R: Speaking of movies, favorite TV shows and films have influenced my own writing almost as much as books.  Do you have any favorite TV shows or movies?
J: Though I don't watch much TV at all, I'm a big fan of shows about families and all the stuff they deal with. I love the series Parenthood, and I was a huge fan of Friday Night Lights. I love movies, and my husband and I go to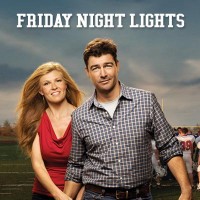 them as often as possible. There's nothing more exciting to me than finding some quirky little independent film that feels like real life—often dark, but usually with a ray of hope. I recently saw The Way Way Back and loved it. One I could watch over and over from a few years back is Rachel Getting Married. The last few scenes choke me up every single time. I am greatly influenced by not only books and movies, but music. My musician son, Ryan Pickop, conjures up lyrics more complex and meaningful than anything I could ever hope to write.
R: Based on your Facebook postings you've been on an extensive tour, one that includes touring Italy and Ireland. Niiiiice!  How did you hold up with the busy schedule and all the travel? How has Calling Me Home been received overseas?  Did you find that audiences there knew much about segregation in the US?
J: The reception has been amazing. I love hearing from readers everywhere, and the opportunity to visit a few of the other countries was incredible, though it has been an exhausting summer indeed! I'm finding that every place I go seems to have groups that are persecuted for various reasons, so the book is relevant. People are also curious about parts of American history that don't always get talked about in standard history books, such as sundown towns.
R: Could you tell us more about the "practice novel" you wrote and never sold?
J: I'm actually re-exploring that story. I'm going to stay quiet about it for now because I'm not sure where it's going to go! For all I know, it might go back in the drawer (with a few others that are never ever coming out). Suffice it to say, I keep coming back to themes of marginalization, finding family in unexpected places, and turning stereotypes upside down.
R: Let's talk food!  🙂  The bio on your website mentions that you and your husband are big fans of chocolate. Do you have a favorite chocolaty dessert? If calories didn't matter, what foods would you pig out on?
J: I'm afraid I pig out on food AS IF calories don't matter pretty often. We do love dessert. I am pretty lucky to have found a guy who shares a lot of the same tastes, and we love to split a meal from start to finish just so we don't feel guilty about splitting dessert. I have actually heard these words from his lips—a very appealing quality in a man: "Not chocolate-y enough." We have several favorite restaurants where we order the same exact thing every time we walk in. One Italian restaurant has an old-fashioned chocolate sheet cake with vanilla ice cream that is a little piece of heaven.
R: Please describe your perfect Sunday.
J: My family usually attends church together. We enjoy lunch out, and then if I'm lucky, I get a lonnnng nap while my husband buys and puts away the groceries. (Seems fair to me.) Sunday has always been my day to spend with family and friends, then refresh and shore up energy for the week ahead. I spent a few Sundays this summer wandering around Italy and Ireland with my family. That was about as perfect as it gets. My daughter and I spent one late Sunday afternoon high in the Italian hill town of Orvieto. There are no words to describe the beauty and peace we encountered there.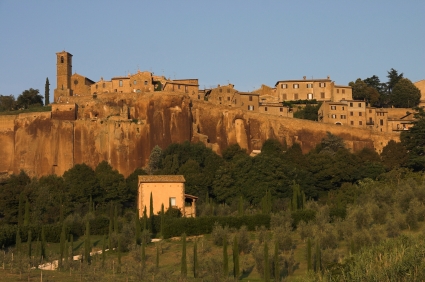 R: If I were to visit North Texas, what are a few places you'd suggest I see?  Do you have any personal favorite hangouts?
J: You'd need some good barbeque, of course, so start with one of our favorite spots for lunch—Dickey's. Then you'd have to move on to Fuzzy's Taco Shop for dinner. After that, an ice cream sandwich at Sweet Sammie's down on West 7th in Fort Worth.As you can see, it's mostly about the food. But you could also check out my favorite art museum—The Modern—where you might catch one of the few indie movies we get on the Fort Worth side of the Dallas-Fort Worth Metroplex! And as they say, "The stars at night are big and bright, deep in the heart of Texas," so if it's not too hot or cloudy, you could check out the night sky while taking in a free concert at Arlington's Levitt Pavilion.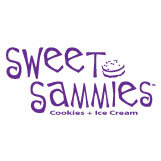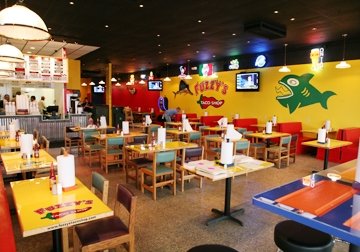 R: You are alone in your house, Julie, and feel like dancing.  Who do you listen to?
J: I am not a dancer. Like, ever. It's a sad, sad situation of two left feet and extreme self-consciousness that showed up somewhere around junior high school. But in my mind, I'm closing my eyes and getting swept up in the rhythm of songs by my favorite folky musicians—maybe David Wilcox or Damien Rice or the Indigo Girls. But if I were a dancer, I'd definitely be slow dancing to some 1930s, 40s, or 50s era big-band standard. Maybe Sarah Vaughan's 1956 recording of "All the Things You Are," which was my working title for Calling Me Home! Yes. That.
                                                                                                               

  Thanks, Julie!

 
Comment on the post to be entered in a chance to win a copy of Calling Me Home. Winner will be chosen at random and notified on or about Wednesday, September 4!
Then  read my interview with Julie at What Women Write to win a copy of Shake Down The Stars!  Here's the link:  
http://whatwomenwritetx.blogspot.com/2013/08/guest-and-giveaway-renee-swindle-on.html
              For more information on Julie Kibler visit http://www.juliekibler.com