Lydia Laceby, author of Redesigning Rose and the founder of the popular website, Novel Escapes, joins me for a fun and interesting interview. At the start of Lydia's novel, Rose finds the courage to leave her dog of a husband. What unfolds involves complex friendships and one woman's journey with starting over. Lydia discusses writing, founding her website, how lies are a form of abuse (hello!) and tells us about places to visit in her hometown of Toronto, Canada.
Since 2009, Lydia has read and reviewed as much women's fiction as humanly possible while designing, organizing and expanding the blog from two reviewers to seven.
 In her spare time, she knits cute baby hats, would pick cheese over chocolate, and regularly cheats on her allergy free diet. Lydia began her career writing a soap opera at the tender age of thirteen. It never aired. Redesigning Rose is her first novel.
RS: Without giving too much away, your novel starts off with the narrator, Rose, discovering that her husband has truly been a louse of a man!  Where did the genesis of Redesigning Rose come from?  Were the scenes between Rose and her husband difficult to write?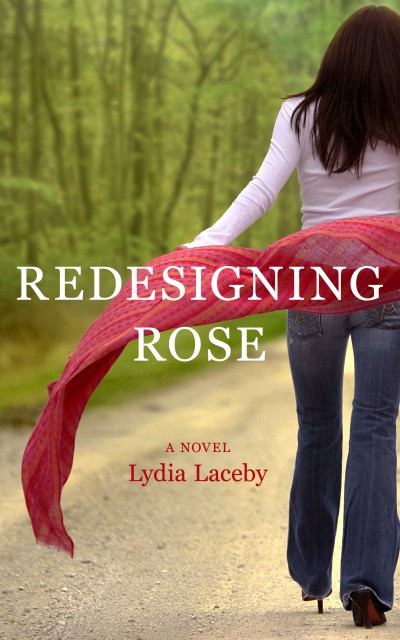 LL: Personal experience? Sort of? Even though I knew things hadn't been right for some time with my ex-husband, I found out all at once out several things that had gone awry. I didn't bolt like Rose though. I stayed to try and work it out. But I always wondered what would have happened if I had upped and left straight away without trying to resolve things. And then I wondered what if I'd left and had no support system? And what if my ex was a true scoundrel of a man? How would one recover from a life of lies? For me writing is all "whys" and "what ifs" and a spark of an idea flows from there as Rose's journey did.
I actually found the scenes between Rose and Frank fun to write. For some reason I love writing a fight scene which is odd because I'm not very good at them in real life where I'm always a step behind or jumping ahead. Or I think of what to say after it's over and relive the conversation in my head. Maybe it's why I love writing them. I get do-overs.
RS: One of the many things I enjoyed about Redesigning Rose was the friendship between Rose and her best friend Becky. What I liked in particular was that it wasn't perfect and they had disagreements and arguments.  Becky could also be a handful at times! Was it your intention to explore female friendships from the start or did their friendship develop over the course of writing the novel?  Would you say that your personality is closer to Rose's or Becky's?
LL: I'm definitely more Rose than Becky who is almost the polar opposite of me. I didn't intend the novel to feature their friendship so heavily at first, but as the novel progressed through several rewrites it became more about Rose and Becky and also Rose moving forward with her life than about her and her scheming husband. And I loved when it morphed into this. Female bonds are so important and sometimes we forget to nurture them, as Rose realizes she has done in her past, and I wanted to explore and emphasize this.
RS: Which character in Redesigning Rose was the most difficult to write? Who was the easiest?
LL: I think Becky was the easiest. Rose was tougher because she was more like me and I worried people would think she was me, especially writing it in the first person. I also had an difficult time with the males in the story, finding the perfect combination of sexy and smart and funny and caring – except Frank of course who I loved writing and coming up with more and more juicy and horrible things he did!
RS: Redesigning Rose is fun and funny at times, but it also deals with heavier issues like pornography and a moment of violence.  Were there any specific reasons you wanted to take on these topics?
 LL: While I'm actually not really anti-pornography, I think there's a point in a relationship where it can become an issue, particularly when lied about. And speaking of lies… Lies are a large component of domestic abuse whether on the abuser's end or on the victim's side when they lie to themselves that the situation isn't as bad as it is or lie by omission by not telling anyone about it. Rose had lied to herself for years, ignoring the little alarm bells of intuition. Her husband also lied to her for years about almost everything. I wanted to parallel this because lies are a large part of domestic abuse and perpetually lying to someone also causes similar irreparable damage.
RS: I also liked the relationship Rose had with her mother.  What do you think their relationship added to the book?
LL: Their relationship is one of my favourite parts of the novel. Quiet and reserved Rose is forced to talk when she leaves Frank and one of the people she opens up to is her mother. I think there is such fascinating shift that occurs for many mothers and daughters when they go from "my mother/daughter knows nothing" to "my mother/daughter knows things!" Stories and history and mistakes are shared and respected and listened to. Their relationship added another layer and another female bond to Redesigning Rose, one that was a little more stable than the one Rose has with her new friend, Becky, who can be prickly at times.
RS: Could you tell us more about your role on the website Novel Escapes? Were you the founder?  What advice would you give to bloggers and people who review books and/or want to start a website that reviews books?
LL: I am a co-founder of Novel Escapes. My sister-in-law turned BFF and I used to pass books back and forth and discuss them. It was our own mini book club and then somehow during a camping trip that involved a few glasses of wine around a campfire, we decided we should write reviews and post them online on a website of sorts. That was almost six years ago, right around the time that book blogging began blooming. I've had to step back in stages over the last year as writing and marketing Redesigning Rose has taken up so much of my time, but Kathryn is still a reading machine and has pretty much taken over the management of the blog now.
My advice to new book bloggers: Be nice. Be creative with it. Have fun. And remember: Authors are people, too, and they have feelings. Lots of them. Constructive criticism is great, but being mean? Not so much.
RS: A young writer wants your advice.  What three things do you tell her?
LL:
Read good books and bad ones. Learn from them.
Write for yourself.
Edit for everyone else.
RS: Rose is a gardener and I enjoyed all the details about the gardening club and gardening.  Do you garden? If so, could you tell us about your garden?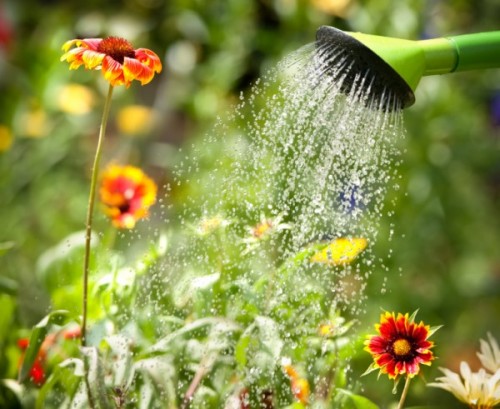 LL: I do garden, and it's something I really love! I find it therapeutic and can even spend hours standing around watering the gardens in an almost meditative state. Unfortunately the house my lovely new husband and I currently live in is a temporary home that we are renting for a few years so I don't have the lavish gardens I crave. That hasn't stopped us from digging up and planting some new gardens here though. We can't help ourselves as we both really enjoy it. And we have to be cautious. We're almost at the point of his and hers gardens because sometimes we can't agree on things! We do have a large vegetable garden up at the cottage which is one of my favourite things. Walking out to get fresh vegetables and herbs to create a meal is the most amazing feeling.
RS: Was there a reason you decided to self-publish?  Could you tell us more about your experience with self-publishing?  What would you say are the joys and pitfalls?
LL: As I wrote and rewrote Redesigning Rose over a three year timespan, I watched the publishing industry evolve and change. I've always been pretty good with marketing, and I knew that with Novel Escapes I already had a platform with which to launch so I decided to go at it alone. And to be honest, I kind of like it. I like that I can write on my own schedule and not have anyone dictate a deadline. I like that I can hire who I want as an editor and have the final say in my cover design. I like the freedom that comes with it. I also really enjoyed not having to wait years to find an agent, have them sell my book and have the publisher finally publish the novel. Patience is not my strength.
As far as pitfalls go, I think you can get trapped in a marketing nightmare if you don't have a deadline for your next book. You can find yourself constantly promoting when you should be writing your next novel. And watching your sales climb or fall can be depressing or uplifting depending on the day. I enjoy that I can monitor what happens during different marketing campaigns and that I don't have to wait for feedback. But hitting refresh on my Amazon sales page several times a day and seeing nothing change can be devastating – and yes, it can become that obsessive! Ask any indie author!
RS: If you were throwing the dinner party of your dreams and could invite any artist and/or writer, living or dead, who would you invite?
LL: Helen Fielding because she was hysterical and adorable at the Mad About the Boy book signing I attended and I know she'd bring oodles of wine. Ken Follett because Pillars of the Earth is my favourite book ever and I would love to chat about it and about his success. And honestly, there are so many wonderful writers I have met online in the last few years that I can't even begin to choose! Having any group of writers sit down to dinner sounds marvelous. I have started meeting up with a local group of women writers in the Toronto area and nothing gives me the same creativity boost that sitting down with them and talking shop does.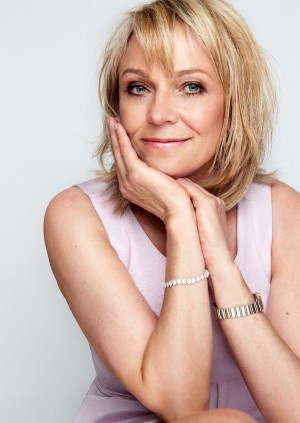 RS: What books would we be surprised to find on your bookshelf?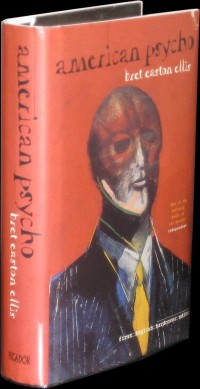 American Psycho by Brett Eaton Ellis would probably be the most surprising along with Mind Hunter and Hunting Humans. I devoured thrillers and crime novels in my late teens and early twenties and Dean Koontz and James Patterson made a mint off me. If I wasn't so squeamish with everything but my reading choices I probably would have seriously considering working at the Behavioral Analysis Unit at the FBI. I love that stuff. It was even what I originally started writing. But then came chick lit and my preference shifted. I do still love me some Criminal Minds, though.
RS: If calories didn't matter, what foods would you pig out on?
LL:
Cheese, cheese, and more cheese.
RS: If I were to visit Toronto, what are a few places you'd suggest I see?  Do you have any favorite hangouts?
LL: I have to be boring and say my favourite hangout is my home. I do love to eat, however, so you would be very well fed! And Toronto is so diverse that you can find pretty much any food here. The smaller and dingier the place, the better the food! And a trip to Toronto wouldn't be complete without being touristy with a visit to the CN Tower and a road trip to Niagara Falls.
RS: Lydia, please describe your perfect Sunday.
LL: A morning of writing, and afternoon of reading, writing or marketing while my hubby cooks something delectable, and then curling up on the couch and watching some TV, but not the Walking Dead in its regular timeslot. I can't watch that before I go to bed. It makes me too anxious, leading to a terrible sleep and then a horrible start to the week.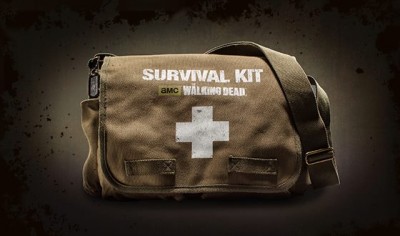 RS: Care to tell us what you're working on now?
LL: My current work in progress is about a woman who has an unusual way of dealing with conflict which one day explodes. All her thoughts, feelings and angsts are out in the open and she's left to pick up the pieces.
Thanks, Lydia!