I'm excited to share an interview with Jacqueline Luckett, author of Searching For Tina Turner and Passing Love.  People Magazine describes Passing Love as "beautifully written and filled with vibrant scenes of Paris in its Jazz Age and today."  And here's the review from Publishers Weekly: "It's midnight in Paris, now and in the mid-20th century, in Luckett's second novel. In this dreamy and lyrical paean to all things French. . . Luckett weaves a fascinating portrait of women of color who defy family and tradition to follow love and chase success. . . . In the end, it's the soulful, headstrong, romantic Ruby whose passion resonates in this story of discovery and acceptance."
Let's welcome Ms. Luckett.  Oui oui!
~Jackie, you offer such wonderful depictions of Paris in Passing Love. What makes Paris special?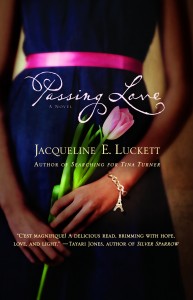 When I was in doing research for Passing Love in Paris, I asked myself this very question. Paris is one of the most, if not the most, visited cities in the world. Paris calls to the curious traveler. Day in and day out tourists eagerly fight for the best photographs of the Eiffel Tower and the Champs-Élysées, listen to Notre Dame's tolling bells, and ride the Bateaux Mouches up and down the river Seine. There are (according to Wikipedia) 153 museums in Paris. Nearly every building in the City of Light is filled with centuries of history and it's layered in the cobblestone streets. Paris is as busy and bustling as New York, and the energy levels are comparable.
So, what makes Paris special once you get over the hype, the tourist attractions? It's the markets, nearly one in each of the twenty arrondissements, and the fruits and vegetables displayed as if they're precious delicacies. It's the flower petals strewn across a florist's threshold and the pot of hydrangeas artfully posed to greet all who enter. It's the meticulously arranged window dressings in small and large stores, as if there's a rule mandating beauty and order. It's the food, the rhythm of the language, the last look at the summer sun settling into a glowing sky. It's the food. It's the cafés on nearly every corner and the waiters that let customers linger long after their cups are empty.
Adventure seems to present itself at every corner. Step out of your hotel, turn left or right and, Voila! there's something new: 37 bridges crisscrossing the Seine, fountains, statues, churches, secret tunnels, gardens, shopping—crazy shopping.
It's the bread, the thrill of buying a fresh baguette and eating the whole thing before you've returned to your hotel. 400 types of French cheese.
Paris is special. I wanted to relay that feeling in my descriptions because it's the magic that motivates and inspires all of the characters—and hopefully, readers, too.
~Passing Love involves a mystery of sorts, was it difficult to write this aspect of the novel?
So this is a test, right? How to talk about the novel without revealing the mystery— that's a challenge and a charming lure.
My original intention was for the "mystery" to reveal itself without much effort—and, in fact, that did happen. I believed it to be more of a secret than a mystery. Once I realized that I couldn't sustain the story on the secret alone, the journey to finding the source of the secret became more interesting. The story then twists into a search and the mystery is "what happened" in the years that aren't described in the first part of the novel. As I worked through the story, the connections became more interesting. I enjoyed working through the clues.
~Your depiction of the men and women, whether from the 1950s jazz era or present, all ring true, was one character more difficult to write than another?

It was important for both Nicole and Ruby to stand on their own, otherwise readers would be tempted to jump over one story to get to the action of the other one.
Nicole was the toughest character to write. She considers her life simple and ordinary—in real life that's not so bad, but in a novel those two characteristics can quickly become boring. Ruby, on the other hand, is daring and doesn't care whom she steps on or what she has to do to get to where she wants to be. She's gutsy. What I hope makes Passing Love interesting is the paths that both women choose to realize their goals.
~Your ending to Searching For Tina Turner left me wanting more—in a good way! Do you ever envision writing a sequel?

Lena (the main character) overcomes loss of love, divorce, separation from family, and, some might argue, midlife crisis. Inspired by Tina Turner's biography, she learns that everything needed to be successful (and happy) lies within each of us. Lena chooses to reinvent herself. She does so with hope and determination.
After reading the novel, a friend told me that Lena shows fictional and real-life women how to face their fears and move forward. My friend's point was that since I've shown women how to do just that, I have to show how to handle whatever comes next.
I understand Lena's options. Admittedly, I'm curious to find out how (and if) either of the men in her life fights for Lena while letting her grow. How Lena fights to remain true to her newfound self and what that "self" looks like, would be the crux of a sequel. Starting over is tough, but women do it every day. However, for me, the story is done.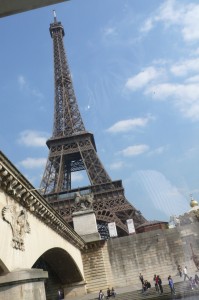 ~Do you listen to music when you write or do you prefer to write in silence?

This is crazy, but I can write in silence when there are people around me. In a café, on a writing retreat, or sitting across the table from a friend. I like background music when I'm alone. I listened to a lot music when I was writing Passing Love: French standards like Piaf and Aznavour, and jazz, especially Coltrane for Arnett's sections.
Typically, the music I listen to it can't have lyrics. They dig their way into my consciousness and sometimes I concentrate on them more than the story.
Opera is the best writing music for me—doesn't make a difference that I can't understand a word that's being sung. Somehow it's soothing and inspirational.
~I'm always curious about what foods people like. If calories didn't matter, what foods would you pig out on?
If calories didn't matter, if everything was healthy and didn't contribute to . . . well you know, all of those diseases, conditions, and layers of fatty tissue doctors tell us we're need to avoid . . . . then I would eat
… a pint of Ben and Jerry's New York Super Fudge Chunk ice cream every day.
… popcorn—love it—coated with butter and salt.
… I'd skip protein and go straight to carrot cake.
… and then there's my mother's chocolate chip cookies and her peanut brittle. The '60s potato chip slogan works — "bet you can't eat just one"— and takes on new meaning when it comes to her irresistible treats.
~What are your favorite ways to procrastinate when you know you should be writing?
The Internet is a dark, deep, and winding pit; tempting, filled with so much useless (and useful) information, links to anything one can imagine. So easy to fall into. And I do, but television is my downfall: old movies, cooking and decorating shows. Then there are the fake attempts at housekeeping– vacuuming, laundry, little trips outside–getting the mail (when I know it hasn't been delivered) . . . lattes and tea . . . organizing my drawers . . answering emails, sending emails, ordering from online catalogs, cancelling orders from online catalogs . . .
~You're about to have the ultimate dinner party. What artists and/or writers, living or dead, would you invite?
Artists: James Bearden, Hughie Lee-Smith; Jonathan Greene, Monet, Manet
Writer: James Baldwin, if only to ask him about semicolons

~What are the last three books you've read that wowed you?

The Memory of Love by Aminatta Forna
The Lover by Marguerite Duras
This Is How You Lose Her by Junot Diaz
~A young writer wants your advice. What three things do you tell her?
read, read, read
write for the love of writing and telling a good story
don't let rejection keep you from writing—it happens to everyone
~ Describe your perfect Sunday.
Well . . . the New York Times, rain, a fireplace with well-stoked fire, a box of See's nuts and chews, wine, cheese, books and books and books and . . .
~Care to tell us what you're working on now?
Nah, too superstitious, but I'll keep you posted.
Merci, Madame Luckett!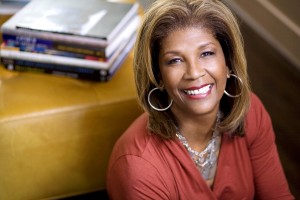 Bio
After leaving the corporate world, Jacqueline Luckett took a creative writing class on a dare, from herself, and began writing short stories and poetry and never looked back. The Bay Area native lives in Oakland, but travels to nurture her passion for photography and exotic foods. Her essay, "Traveling with Ghosts," is part of the anthology, Best Women's Travel Writing 2011. She is the author Passing Love and Searching for Tina Turner
Jacqueline's blog: www.jacquelineluckett.com.
Facebook: http://www.facebook.com/Author.JacquelineLuckett
Twitter: http://twitter.com/jackieluckett