Margaret Johnson-Hodge has garnered rave reviews from Publisher's Weekly, Booklist, The Quarterly Black Review, Essence Magazine and Ebony Magazine.  She is the author of several novels that have received national acclaim and is a winner of the 1998 Reviewer's Choice Award for The Real Deal. Butterscotch Blues made the Blackboard Bestsellers List, the Essence Magazine's Bestsellers List and Black Expressions' Book Club Book of the Year.
Margaret has been featured in major papers in her hometown of Georgia and was a nominee for Georgia's Author of the Year.  Margaret also hosts the popular Writer's Boot Camp.
Margaret's  interview is both funny and touching and shows why she's so popular with her fans. I'm grateful she was able to stop by.
~Margaret, you're one of the most prolific authors out there.  How do you find the time to write and where do the ideas come from?
Prolific? LOL. I never considered myself that. I just try to get to the 'truth' of all my stories, which some readers have a hard time with. We all want 'happy endings', but in real life, which is where I strive to write from, the ending isn't always so happy. A few of my books didn't end the way I wanted them to, but I had to let the story 'tell itself' and not inflict my will upon it and so some people died, some people broke up. Some never got back together and some of my readers weren't too pleased with that. But as a writer, I have to respect the 'honesty' of story, and I always try to.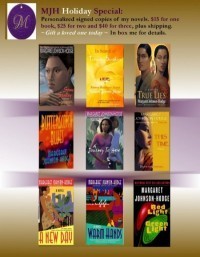 ~Can you tell us about your Writing Boot Camp?
I've given quite a few writing workshops in and around Atlanta. I always give out feedback sheets to see if I am hitting the mark or not. A lot of people wanted 'more writing exercises', so I decided to give them what they wanted. The boot camp consists of dozens of different writing exercises with a small amount of time to get them written. What this does is forces the participants to push through any 'writing block' that they have and go deeper into their own creativity. I promised them that their brains will be on the verge of exploding by the time the workshop is over but they will leave there knowing that they can push through and write.
~Do you listen to music when you write or do you prefer to write in silence?
When I first started writing (around the age of 12), I'd slid a LP on the turntable (old school, right?) and start tapping those keys on the electric typewriter. Back then, I could not write without music. I lived in Jamaica, Queens at the time and the world outside my window was full of all types of inner-city energy. So, I used music as a 'buffer' between the busy-ness of the outside world and what was going on inside my stories.
I owe much gratitude to Al Jarreau, Stevie Wonder, Phoebe Snow (whose song "Harpo's Blues" inspired my novel "Butterscotch Blues), Stanley Turrentine, The Pat Matheny Group, Patti Labelle, Earth Wind and Fire, Carol King, Elton John, Rachelle Ferrell, Cassandra Wilson, WABC FM and last but not least, WBLS-FM. Nowadays, I live in a quiet little town outside of Atlanta, Ga and I no longer write with music. Sometimes I try, but I find too music distracting, so I rely on the 'hum' from my air filters to be the background noise.
~What are your favorite ways to procrastinate when you know you should be writing?
Facebook! Facebook! and more Facebook! If I don't feel like writing, I tell myself, well I'm going to pop over to Facebook and see what's going for just a minute. That minute turns into a full day reading up on other folks lives, oohing and ahhing over their family baby pictures and LOL'ing over some crazy YouTube clip. Then I tell myself, well you're on the internet, you have to check out your other favorite sites – the gossip ones, crazy photo ones and some more serious ones like the Huffingtonpost.com. Somewhere in my week I try to have a 'movie day/catch-up-on-my-shows-on-On Demand' day, but even those moments rarely happen because I can't get off the Internet.
~What are the last three books you've read that wowed you?
I don't read anywhere as much as I used to.  But I DO have a top 20 favorite book list of all time. Here are a few: "Sugar" by Bernice McFadden, "Another Country" by James Baldwin, "Summer of Night", by Dan Simmons.  "Salem's Lot" by Stephen King, "The Voodoo Queen" by Jewel Parker Rhodes, "Coffee Will Make You Black" by April Sinclair, "Please, Please, Please" by Renee Swindle, "Emotions" by Timmothy B McCann, "Playing with Destiny" by Phillip Thomas Duck. "The Color Purple" by Alice Walker, "I Know Why The Cage Bird Sings" by Maya Angelou and "Faggots" by Larry Kramer. Oh, and "Butterscotch Blues", "A Journey to Here" and "Red Light Green Light" by Margaret Johnson-Hodge (yeah, I tooted my own horn.)
 [Interviewer's note: I did not tell Margaret to put me on that list; (Margaret, your money is in the mail!  LOL! Thank you!)]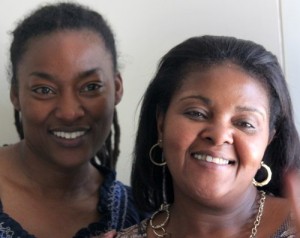 ~Do you have any favorite TV shows?
"The Rachel Maddow Show"
"The Last Word with Lawrence O'Donnell"
"Girls"
"House of Lies"
"Game of Thrones"
"Real Housewives of Atlanta"
"Starter Wives" (my friend's a co-producer on the show)
"Once Upon A Time"
"Walking Dead"
"Dance Moms"
"Nurse Jackie"
"Camelot"
"The Ed Show with Ed Shultz"
"True Blood (but my devotion is fading – sad face)
"Spartacus"
"Fallen Skies"
(As you can see, not too much 'regular' TV. Most of my shows are on 'cable stations". And a have a long list of favs that are long gone, but I won't list them!)
~A young writer wants your advice.  What three things do you tell him/her? 
1. Read and take note of what makes the story come alive for you. Does the writer tell everything that's going on, or just some of what's going on? Try and figure out how the writer worded their sentences and dialogue that made it appealing. Then work on your own technique that makes your works appealing to.
2. Write. What you put on paper might look like stinky poo-poo even to your own eyes and it may feel like reading it will make your eyes explode because it's so bad it insults your own intelligence, but write. It may feel messy and scary, but write. You cannot have a FINAL manuscript until you have a COMPLETE FIRST DRAFT! I do between 7 – 12 drafts before my stories get to the book stores.
3. Keep on writing. Don't get stuck in chapter one or that first paragraph. Do the work! FINISH that first draft. Once you do, you get to be like a skilled surgeon and go back and clear away the messy, the scary and the-insulting-to-your-own-intelligence parts and make the manuscript better.
~Describe your perfect Sunday.
Getting out of bed. Heading to the kitchen to make coffee. Brushing my teeth (am I boring you yet?). Taking a shower. Having coffee. Getting on the internet. Have some breakfast. Get dressed for church (yeah, I go every Sunday) Enjoy the church service. Come home. Plan/make Sunday dinner. Switching between the internet and watching TV. Settling into my reclining love seat with some sweet tea by my side around 7:59. Watching my Sunday shows. Back on the internet and then eventually bed time. Really glamorous, right?  But that truly is my perfect Sunday! I ran so much when I was younger, now that I'm older, chilling at home doing a whole lot of nothing is my favorite thing.
~Of all the novels you've written do you remember one being easier to write than all the others?  Was there one particular novel that was more difficult to write?
When I wrote "A Journey to Here", it felt as if someone was telling me the story and I was just writing it down. That book flowed so easy for me. I just sat down and wrote and it just flowed. When my then editor Karen Thomas gave me back my editorial suggestions and there was just 7 things on there- most of them typo's, I knew that book came from a very special, special place.
One of the hardest was "In Search of Tennessee Sunshine" because it was too personal. It was basically what I experienced after my husband passed, away done in a fictional format. I don't think I ever got to the whole 'truth' of that story because it was too close to me. It was a kicker trying though.
~What's your favorite part of the writing process?
A long time ago, before I became a 'published' author and I was working a full time job, had a husband and two little children, I used to get up at 6 am in the morning to get a few pages in before work. I also wrote at work any time my boss was out of the office (shhhhh). Then I'd come home and be wife and mom and when the house settled down around 11 at night, I would stay up till 2 am trying to get a few more pages in, get up and do it all over again. [Side note: when my oldest was a toddler, he wouldn't go to bed unless I did. Many a night he would be curled up on my writing room floor, fast asleep because "Mommy" had one more page to do.] Now, I no longer have a real writing process. If I don't have a book coming out, I write when the feeling strikes. When I do, like now – "Tumbled," which is the third part in the series of my characters from "True Lies" and "This Time"- , I work on it every day during the second and third draft phase. Then I take a month off from it and go back for a fourth look see. Taking a break gives me time to clear my brain from the story and I can see it with fresher eyes.
~If calories didn't matter, what foods would you pig out on?
Calorie? Whatsa calorie? No, but seriously, I don't pig out, but I do have favorite foods. Unfortunately the best kind is where I'm originally from – New York. My fav NY foods are: Beef patties with coco bread. Kosher deli corned beef on seedless rye with brown mustard. Fried chicken wings with fried rice from the Chinese restaurant.  Oxtail, rice and peas and plantain! Brown rice with Veggies from "Smilies" (Smile of the Beyond on Parson's Blvd. – sighing). Margherita Pizza off of Jamaica Avenue! Sabrett hot dogs from the street vendors with the push carts and the dirty fingernails along Fifth Avenue. Real freshly caught seafood from City Island past the Bronx. Ham and Swiss hero's from the corner store Bodegas. Fried whiting sandwiches off of Sutphin Blvd near Jamaica Avenue…oh I so miss my NY food.
~You're about to have the ultimate dinner party. What artists and/or writers, living or dead, would you invite?
Number one on the list would be James Baldwin. After I gushed to him about how brilliant he was, I'd spend the rest of the evening apologizing for making him even come to my party. Al Jarreau and he would only have to sing only like three songs for me. Brenda Connor Bey Miller – my mentor who passed away last year. I would hug her and cry happy tears and just spend the evening telling her how much I love and appreciate her. Bernice McFadden because she is my "James Baldwin" in many ways. Patti Labelle because I love her and I would need her to sing "You Are My Friend" just one time while I hugged Brenda Connor Bey Miller and cried (I'm gushy like that.) My Mom who passed away two years ago, so that I could introduce her to everyone there and proudly say: This is my Mom…My sons because I would want them to experience the greatness in the room and be inspired to be even greater. Terry Dean Hall because he loves and supports me as a person and me as writer and I love him just as much. And my great-great Grandmother, the first "Margaret" who, at the age of 12, was taken from Africa and was brought to American in chains and shackles. I would thank her for surviving the Middle Passage, tell her how grateful I am for who she was, and hoped that I was doing her namesake proud.
~I love the covers of your novels.  Who designs them?
I don't know who did my first four covers – they were done by St. Martin's Press. The others I know.  "True Lies", "A Journey to Here", "Some Sunday", and "This Time" were illustrated by a wonderful and phenomenal artist by the name of Cathleen Toelke. I'm happy to report that she will be doing the cover for my upcoming novel "Tumbled" coming out this summer. "Red Light Green Light" was done by a wonderful and talented illustrator by the name of Joy Taylor. And the others – "Promised" and "In Search of Tennessee Sunshine" – well I did those. So glad you liked them.
 ~If I were to visit Georgia, what are a few places you'd suggest I see?
 My house…my front yard (wonderful view of the mountains of Tennessee!) My backyard (wonderful little wooded area and it's a great place to watch the sun set while sipping some Sweet Tea). My family room (wonderful place to watch the setting sun cast dancing shadows of the oak trees along the pretty soft yellow walls.) Okay, for real Renee, I am such a homebody that if you really wanted to 'see' Georgia, I would have to get us a tour guide. I've been here for nearly two decades and there is still so much I haven't seen. But I have been to the Martin Luther King Center and Alacola Falls. I know, shame on me.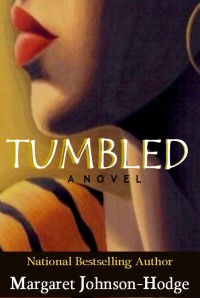 ~Care to tell us what you're working on now?    
I am finalizing my manuscript "Tumbled" to get ready for my editor. I have also started a story about my great-great grandmother who came from Africa at the age of twelve. I don't have a title for that one yet. I want to make my chapbook "Promised" a full novel and plan to work with some other authors in the future.
Thanks so much for the chance to share. I truly enjoyed it. One of my best 'author moments' was meeting you a few years ago. Every time I think of that picture of us, it makes me smile…you are truly a blessing in my life.
You can find out more about Margaret's novels and her bootcamp by visiting her website:  http://www.mjhodge.net
 Thanks, Margaret!