I wasn't surprised at all that Time Magazine picked Ellen's new novel, A Wedding In Provence, as a top pick for summer reading. The setting is gorgeous and the novel provides a terrific, can't-put-it-down read. In her interview, Ellen discusses passion, Provence, and the D word.  
Leave a quick comment and you've entered the giveaway.  C'est facile!  Enter tout suite.  
"Women's fiction fans will enjoy Sussman's knowing exploration of mother/daughter relationships and the bond between sisters. The vivid description of Provence will whisk the reader away to the Mediterranean tout suite." 
 –Library Journal

"Olivia and Brody will tie the knot amid the splendors of the Côte d'Azur and all the tensions and drama that weddings inspire"
– Time Magazine Pick for summer reading!
A little more on Ellen…
Ellen Sussman is the author of four national bestselling novels: A Wedding in Provence, The Paradise Guest House, French Lessons and On a Night Like This.  All four books have been translated into many languages and French Lessons has been optioned by Unique Features to be made into a movie. Ellen is also the editor of two critically acclaimed anthologies, Dirty Words: A Literary Encyclopedia Of Sex and Bad Girls: 26 Writers Misbehave.
RS: While reading A Wedding In Provence, I felt transported to the south of France, and in particular, that idyllic inn in Cassis.  I read in the acknowledgements that the inn actually exists.  Can you tell us more about the inn?  Did you get the idea for  the novel while staying there?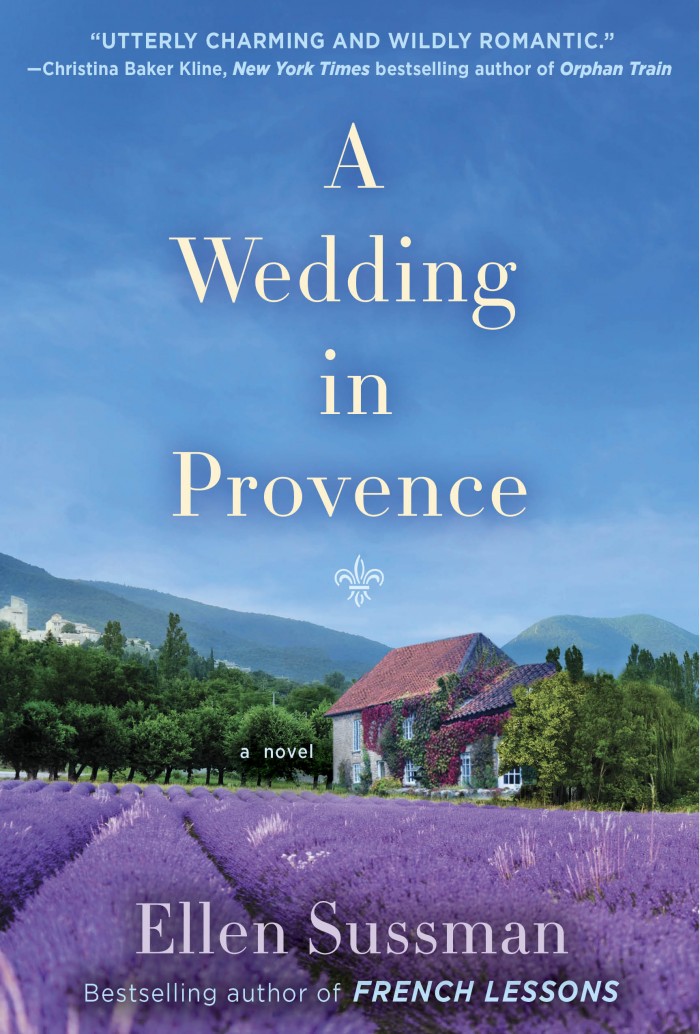 ES: My daughter and her husband are at that inn – on their honeymoon – right now! Yes, I stayed there twice – the first time on an exploratory trip when I was trying to decide where to set the novel. Then I returned a year later to do research. (tough work, huh!) The inn I describe (La Maison Verte) is different than the real inn (Maison 9) in some small ways, but the charm and the beauty is stolen from the source. And I love Cassis – a postcard perfect town on the Mediterranean that somehow doesn't feel touristy.
I had a general idea for the novel – a wedding set in the south of France – but the inn and the town helped me imagine the world of that story – what would happen, how it would feel, and the ways in which the characters would be affected by the setting.
RS: As one of your biggest fans, I always trust that you will not only give me a good story but that you will also take me to new places. Thanks to your novels, I feel as if I've glimpsed places like Bali, Paris and now Provence. How important is setting and location for you when you're writing your novels? Do you decide on location first and then story?
ES: Setting is very important to me. And foreign locations intrigue me. I think we learn a lot about ourselves when we travel. We can invent ourselves anew or we can be forced to face our fears and weaknesses. We're out of our comfort zones and challenged by new languages, customs, people. That's great material for fiction.
Sometimes the idea comes first, as it did with Wedding in Provence. And sometimes I stumble across a story idea while traveling, as I did for Paradise Guest House.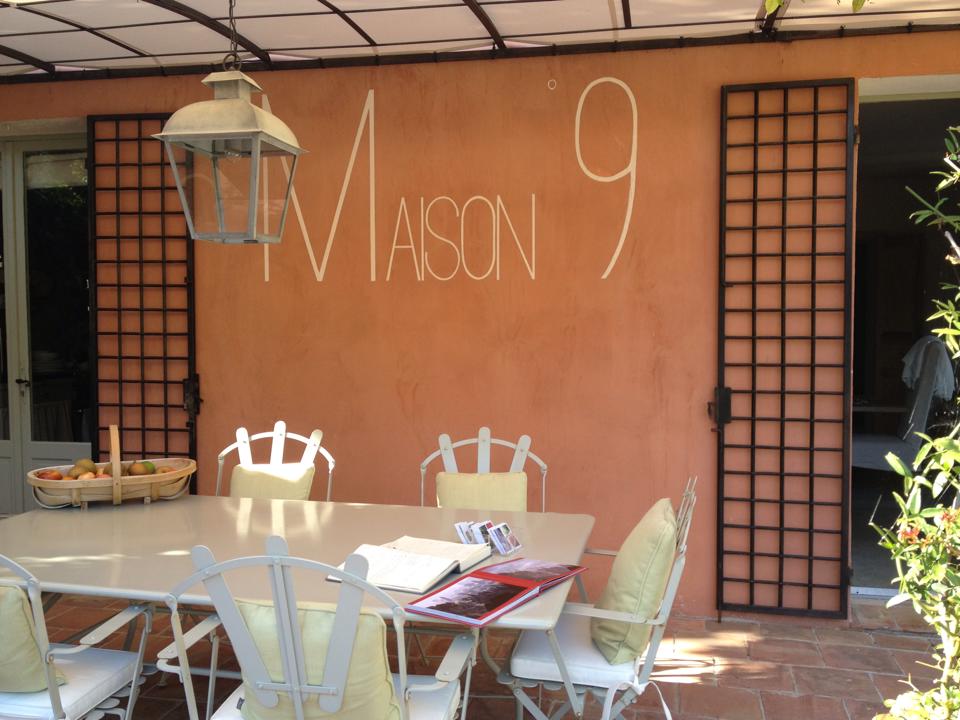 RS: A Wedding In Provence introduces us to Olivia, a woman in her fifties who's remarrying, and to her two daughters: Carly, a workaholic, and Nell, who's still trying to find her way in life. You manage to capture the complexities and nuances these women have with each other and with the men in their lives; each relationship is honest and wholly intimate. What's your secret to writing such rich characters? How do you write "people" so well?
Maison d'hôtes Maison9; otherwise known as where I will honeymoon one day.
🙂
ES: Thanks, Renee. I just finished teaching a class on character development this morning so this is a topic that's very much on my mind. I give my characters lots of conflict and let them grapple with life. They have more questions than answers. And I try to write them in such a way that my reader will connect with them on an emotional level – so that the character's journey becomes the reader's journey.
RS: I meet so many writers, in various stages of their journey, who say they have a problem maintaining discipline. From what I've read you don't have a problem with the D word at all. Can you give any advice about how to find discipline and keep it?
ES: I think the first step is to take yourself seriously as a writer. If you say: I'm a writer then the next step is to say: it's my job. And if it's your job, you go to work. I go to work every day. I don't allow myself wiggle room on that – I just show up. And truthfully, the more you write, the easier it is. When I take a break from writing, even if it's for a few days, it's always hard to reenter the world of a story. When I write daily the story lives in my mind all the time, even when I'm sleeping.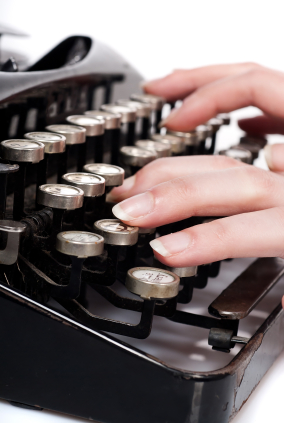 "The more you write, the easier it gets."
RS: At one point in A Wedding In Provence, Carly, the more driven daughter, says that she doesn't know what passion is. She says of her boyfriend: "He's a great big mind. An enormous mind. But his penis is hiding behind an iPad." Love that!  Passion seems to be a major theme in most of your novels.  What are your thoughts on passion?
ES: I can't imagine living without it. And when I write I find that the search for a passionate life fuels many of my characters. It's worth fighting for so it gives me access to great material.
RS: There are several serious issues that come up in A Wedding In Provence—suicide, drugs, "rough sex," do you ever fear reader's reactions?  Do you specifically choose topics to you want to write about before you start a book or do they come as you write?
ES: They come to me as I write. I know that I'm going to turn off some readers when I wander into dark territory. But if it feels true to the story – if there's a very good reason for going there – then I'll follow my instinct. It's a risk worth taking.
lavender fields of Provence
RS: Your own daughter recently married.  Congratulations! Care to share a highlight or two?
ES: The timing was perfect – she was married two weeks before publication date for A Wedding in Provence. So the subject of love has been on my mind all summer. The search for love and the tending of love are such important themes – I enjoyed exploring them in my novel and I had a blast celebrating my daughter's union.
                                                    

Thanks, Ellen!
Don't forget to leave a comment! Winners picked by random.