Thanks to the folks at Actual Cafe for inviting me to read during the Golden Gate districts "Second Saturdays."  Piper, the narrator of Shake Down the Stars, lives in the Golden Gate district of Oakland (as do I) and it was fun to read in my "actual" neighborhood.  Get it? Actual? 
I was doubly happy and pleased when the jazz band who performed before I read offered to accompany me.  I can't stand to look at myself, so I haven't seen this yet, but I thought it would be fun to post.
Thanks for stopping by.
And thanks to those who attending the reading and to Sal and everyone at Actual Cafe.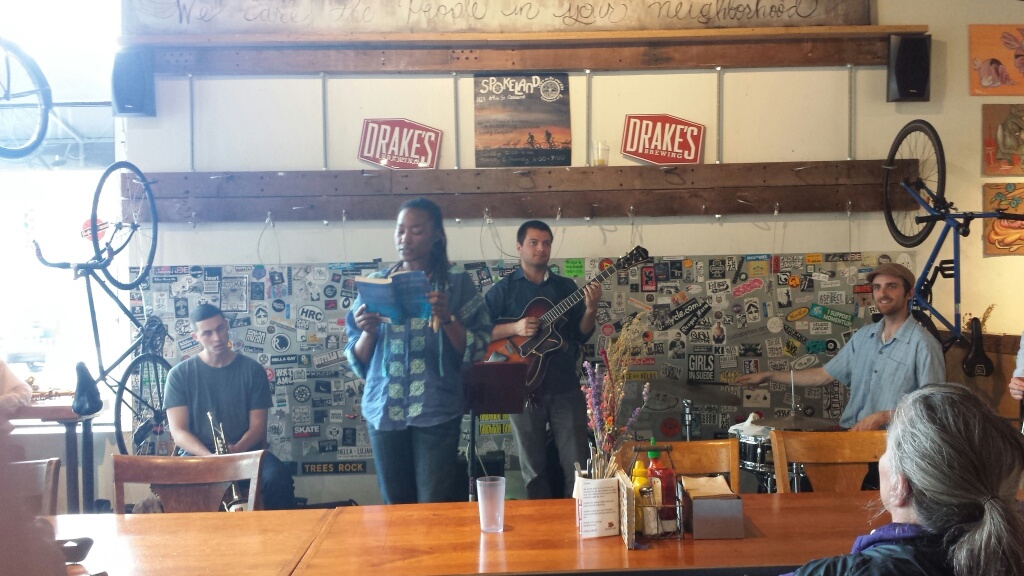 Click the links below to check out the video