I'm happy to share an interview with Joan Steinau Lester, Ed.D. As soon as I finished her novel, Mama's Child, I knew I wanted to interview her. Luckily, she said yes.
Mama's Child tells the story of a young white woman who travels to the American South as a civl rights worker where she falls in love with an African American man. They eventually start a family in San Francisco and together raise a son and daughter. The tensions surrounding them have a negative impact on their marriage, however, and they divorce.  For their biracial daughter, this split further destabilizes her challenged sense of self.  As the years pass, the chasm between them widens even as the mother attempts to hold on to the emotional chord that binds them.
Joan Steinau Lester is an award-winning commentator, columnist, and author of four critically praised books.  Joan has been a Bellwether Prize Finalist, Arts & Letters Creative Nonfiction Finalist, and she was a NLGJA Seigenthaler Award winner. Her writing has appeared in  Essence Magazine, USA Today, LA Times, and the SF Chronicle, just to name a few.  Joan is also the author of the acclaimed biography ELEANOR HOLMES NORTON: FIRE IN MY SOUL, as well as THE FUTURE OF WHITE MEN, and TAKING CHARGE: Every Woman's Action Guide.
Book Giveaway!
Joan and I will be reading as part of Oakland's Litquake. To celebrate our reading we're giving away copies of our novels.  All you have to do is  read the interview and leave a comment. . Leave a comment and  you can win a copy of Mama's Child  and   Shake Down The Stars!  Contest ends October, 10th, 2013.  Leave your comment today!
If you live in the Bay Area, please see my events page for information about our Litquake reading, or visit  http://bit.ly/1fAw4VA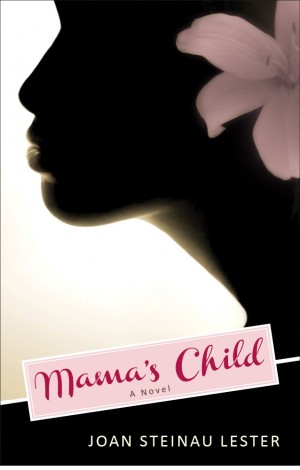 Now on with  interview!
R: What was the genesis for Mama's Child? Was it a book you've always wanted to write?
J: Ah. The mother-daughter bond is such an enduring theme, in literature and life. The tension between emotional poles on the daughter's part—"I'm like you, I'm not anything like you!"—combined with the mother's sometimes-guilty web of adoration, protection, and resentment ("Grow up, so I can have my own life!") can create fertile ground for misunderstandings. Add in the charge of "race," and you have an irresistible mix.
Since I was passionate during the civil rights era, I had yearned to set a novel in that time period. Part of my impetus was to rehabilitate the image of '60s activists, who've been portrayed in our more conservative era as self-indulgent, rather than inspired idealists leaning against a great historic injury. I also witnessed the personal toll such dangerous involvement took on the young activists.
Once these two themes converged in my imagination—mother/daughter conflict, and the Movement's personal impact—I was hooked.  Still, it took me TEN years to find a form that perfectly suited the content.
 R: You're the author of five award-winning books of both non-fiction and fiction.  Do you prefer one form of writing to the other?  How many works in progress do you have going at any given time?
 J: Like many writers, I love my most recent work the most, and that happens to be my two novels: first, Black, White, Other, and now Mama's Child. I still enjoy writing short essays, blogs, and op-eds, but for book-length work, right now it's fiction all the way.
R: What I loved about Mama's Child was that my affinity towards the mother and daughter moved back and forth between the two. While reading one chapter I would completely understand where the mother, Elizabeth, was coming from and in the next chapter I'd completely side with Ruby. Did you purposely want the reader to feel pulled between mother and daughter?
J: Your question delights me, because that was exactly my goal! So many books are written exclusively from a daughter's point of view, with a subtext of: Look what my horrible mama did to me. Wanting to right that balance, initially I wrote from the mother's perspective. But after a few drafts I heard Ruby howl, "This is so classic! A white woman gets all the space, while women of color are once again silenced and invisible. How could you?" And so on: classic Ruby. But she had a point, didn't she? Being a dutiful author, I listened, and soon her powerful voice shone in alternate chapters, presenting her own brilliant understanding of many events narrated by her mom. As well as some Elizabeth never knew about.
I am thrilled that the novel evolved this way, because in any relationship there are always at least two perspectives. To be able to pull this off, so that fictional mother and daughter were both compelling, even when at odds, was the task I ultimately set myself. Readers' strong responses have been fascinating: most have found their sympathies tugged back and forth, as you did; a few despised the mother, and another bunch are enraged by the daughter, whom they wanted to "slap." Honestly. Hmmm…shows me the mother-daughter knot still has quite a bit of unraveling to go. And also that I managed to create lifelike characters!
R: You sure did, Joan!   So, the foreword of Mama's Child is written by none other than Alice Walker. Could you tell us how she came to write the foreword for your novel?
 J: Alice has long been an acquaintance, and I've been fortunate that she's also supported my fiction.  When my publisher sent galleys of Black, White, Other, she emailed that "the tenderness and truth of this book moved my heart," which we quoted on the novel's cover.
For Mama's Child, when I'd told her about the book's progress over the years, she encouraged me with her belief that the story would be a significant contribution. Still, busy as she is, she never promised to endorse, or even to read it. But once we sent an advance copy, she poured forth a stunning three-page letter, saying "Use it any way you can!" Thus was born the magnificent Foreword. I am so honored.
R: Without giving too much away, can you tell us more about the—ahem—tampon scene?  I'd never read anything like it! 
Oh my goodness, you are the first person to comment on that! It is based on a scene of my grandmother's trying to insert a junior tampon into me, at age about twelve. A horrible memory, taking place in her small bathroom! Loving as she was, and trying her best, I felt totally humiliated. I still shudder to think of it.
R: A young writer wants your advice.  What three things do you tell her?
 J: Write. That's what writers do: they write.
Read wonderful literature with sentences that sing—like Zora Neale Hurston's Their Eyes Were Watching God. You can't help but be inspired to find your own gorgeous metaphors.
And don't judge your own writing. Never compare it to others' writing ("Comparisons are odious"), and know that you will continuously improve over all the years you write.
R: If you were throwing the dinner party of your dreams and could invite any artist/writer, living or dead, who would you invite?
J: Oh, what fun. Langston Hughes, Zora Neale Hurston, Alice Walker, Isabel Wilkerson, James Baldwin, Rosie Dastgir,
Chimananda Ngozi Adichie, Doris Lessing, Simone de Beauvoir, Chinua Achebe, and Nadine Gordimer. Now that would be some interesting conversation!
Rosie Dastgir, for those unfamiliar with her, recently published her first novel, A Small Fortune. She's a Pakistani/Englishwoman now living in Brooklyn. It's a quiet, well-written story of an immigrant father who, inheriting money, is torn between ancestral family obligations and his assimilated English(ish) daughter. I enjoyed it immensely.
R: What books would we be surprised to find on your bookshelf?
J: A short shelf on the rules of football! (And I shall not explain…..)
R: Joan, please describe your perfect Sunday.
J: Early breakfast of eggs, rice, and veggies, while reading the NY Times. Then sing with my choir at an Oakland spiritual center, stop by the Temescal farmer's market on our way home (where I'd pick up Thai chicken curry along with a few bolanis), garden for an hour, and take a late-afternoon stroll in Tilden Park, walking hand in hand with my wife of thirty-two years. And toward evening, if I have an ounce of juice left, dropping in for the first set at Geoffrey's
Inner Circle in downtown Oakland. My friend, the vibraphonist Yancie Taylor, plays there every Sunday evening with a gifted jazz band, and we try to get there when we can.
R: Care to tell us what you're working on now?
J: I'm under contract for the first sequel to Black, White, Other, a novel called Langston Hughes and The One True Me. I wrote several drafts last year, got feedback from my editor, and need to get back to revisions this fall. Have been spending lots of time writing op-eds, interviews, and blogs, which I actually enjoy, but have a deadline of Feb 1 (Langston Hughes's birthday, coincidentally). Soon I'll be plunged once more into the fictional world of a contemporary biracial teen, Nina Armstrong, and the tale-within-a-tale of her great-great-great-grandmother, an 1853 fugitive in Washington, D.C.
 Thanks, Joan!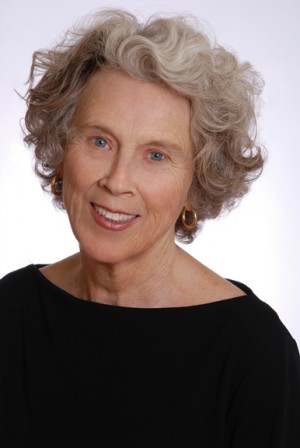 Don't forget to leave a comment and enter to win our giveaway!